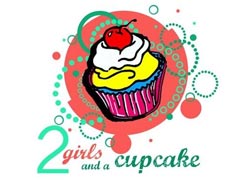 New York may be the City that Never Sleeps, but Miami's hipsters have scheduled a sweet all-nighter tonight in celebration of two brand new restaurants that want to keep you fat and happy at least until the sun rises tomorrow morning.
First stop is La Baguette, Calle Ocho's answer to Miami Beach's La Sandwicherie. Check out this brand new all night sammie stop where a seemingly endless variety of meats and cheeses, carnes y quesos get piled onto the crusty French bread of your choice and served round the clock at cozy al fresco loungers that strategically line the property. Accented by striking red awnings, this upscale nuevo drive-in perfectly accents the metaphoric intersection of Ethnic Calle Ocho and Urbane Brickell Village. Swill a few cervezas before making your way into the city center for the midnight main event…
At the Witching Hour, venture into the quiet stretches of Downtown Miami's First Street where Two Girls and a Cupcake will launch their brand new sweet shop with a benefit event in support of Michael J. Fox's Parkinson Foundation. Two best friends who launched a successful online cupcake delivery service have decided to take on a brick-and-mortar storefront in Downtown Miami to try their luck with a new-fangled-old-school-bakery. Eileen Sanchez and Evelyn Dieppa have personally added carpentry to their list of talents as they swept, painted, hammered and transformed a dim little shop into a PeeWee's Playhouse of sugary delight to kick off this all night Cupcake-A-Thon!
Starting at midnight, sugar starved fans can feast on 200+ varieties of tiny cakes including a number of adults-only booze-infused treats. 2 Girls will host a speed eating contest, a lemonade stand and reward anyone willing to eat one cupcake an hour for all 24 hours of their opening night party with FREE cupcakes for an entire year.  Tonight's party also features a Rockband competition with prizes supplied by Downtown's trendy trainer shop Foot Soldiers.
Get your groove on at La Baguette 427 SW 8 Street, and Two Girls and a Cupcake at 140 SE First Street, Downtown.